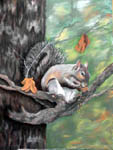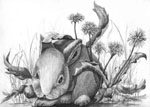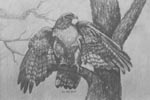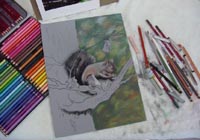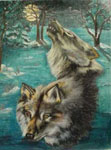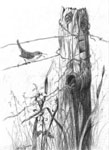 "Dinner Time"

Gray Squirrel

  11"x14"

   Pastel

    $100

"Redtailed Hawk"

      Pencil

  9"x12" $100

"I'm Hiding"

  Pencil

9"x12" $75

"You can do it!"

      Pencil

       $100

"Midnight Howl"

    Pastels

     Sold

Capturing animals in the realm of nature is so  challenging but also very rewarding to paint.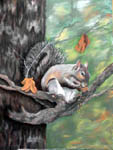 Living in the country has such wonderful opportunities to see wildlife. I usually take many pictures and then compose a painting using the best. Animals have such character!  I find painting wildlife and animals very rewarding and definitely challenging!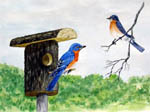 "Will This Do?"

  Watercolor

9"x12" $100.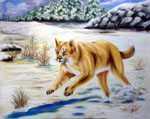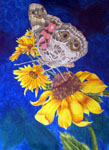 "American Painted Butterfly"

Colored Pencil/Watercolor

            16"X 20"

All artworks are copyrighted by the artist.

Access to this website does not grant the user the right to reproduce or use any image, in whole or in part, for any purpose whatsoever and does not transfer copyright, grant permission nor license reproduction rights. Any unauthorized usage is in violation of Copyright Law and is strictly prohibited.